Our pieces are machine knitted, sewn and finished by hand, therefore they are delicate. As a result, special care is required. We recommend following our wash and care instructions to prolong the quality and life of the pieces.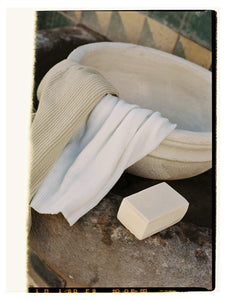 Wash & Care
A guide for special care
– Turn inside-out, hand wash or machine wash at 30ºC or below with similar colors.
– Use alcohol-free or eco-detergents if possible.
– Gentles spin.
– Do not wring
– Dry flat, if possible in the shade. Colors might fade if left in direct sunlight and the elastic recycled fibers may deteriorate faster.
– No need to iron but if needed, lower the temperature and prefereably use a steamer.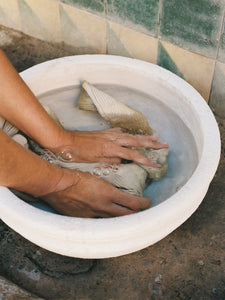 How often should I wash my garments?
We recommend washing your clothes after four to five uses. When it needs to be refreshed, just let it air out on a flat surface overnight, like you would do with a wool sweater.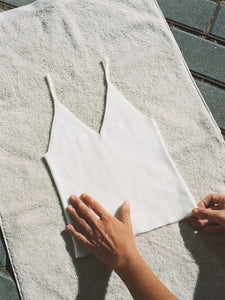 Wearing is caring
Please note that we are not responsible for problems that occurred after wearing the pieces without taking good care of them. Check our Policies for more information.